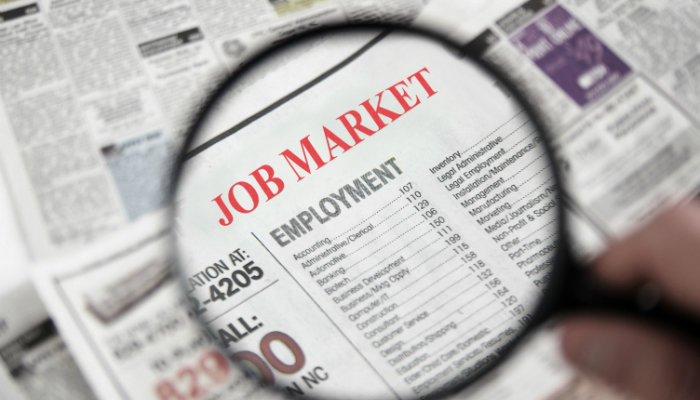 Learn About The Rebounding BC Job Market
The Rebounding BC Job Market
Written by: Ben de la Fosse
We made it! We know 2020 has flown by, with every day rolling into one another like a never-ending Groundhog Day. It has also seemed to linger like a bad smell that just will not go away. It really has been quite the year, but the good news is that we should go into 2021 with optimism about the local job market.
Now that the holiday season is in our rear-view mirror, it's the perfect time to take a step back and reflect. It is also the time to look forward to the possibilities in front of us as we embark on a new year.
We are here to tell you that the new year brings us hope!
It should come as music to everyone's ears that the BC job market is rebounding strongly. As we saw Dennis Rodman do in our pandemic-era Netflix favourite "The Last Dance". Much like Rodman, there are a lot of positives but, it needs to be handled with due care and attention.
The good news is that the unemployment rate has dropped to its lowest level since the start of the Pandemic. BC is currently sitting at an unemployment rate of 7.1%.
The Canada Labour Force Survey data are used to produce the well-known unemployment rate
Whilst we have seen the number of COVID-19 cases increase during the tail end of quarter four, the unemployment rate has continued to steadily drop month-over-month. Although it is still higher compared to this time last year when we were sitting at 5%. Nevertheless, this is a remarkable recovery considering we were at a high of 13.7% in May.
In the Fall 2020 Economic and Fiscal Update, Finance Minister, Selina Robinson noted that "This is the highest job-recovery rate of any of Canada's four largest provinces."
Let's hope this trend continues into the next 2021.
Potential Risks
Of course, we have to live month to month, week to week or even day to day as things can rapidly change as we saw at the start of the "second wave'. Cases have rapidly soared to 9,700+ active cases which are up from 279 at the start of August and 1,330 at the start of October. These cases have been attributed to family gatherings over Halloween and Thanksgiving. It will be interesting to see where we stand after the holiday break.
As you can imagine, certain service industries, particularly those heavily impacted by social distancing and travel restrictions, continue to struggle. These sectors include wholesale and retail trade, accommodation and food services, transportation and warehousing, and other services. However, here at STRIVE, we've seen a steady demand in industries such as technology, manufacturing, real estate and construction as well as financial services.
Reasons to be positive about 2021
With a Vaccine beginning to roll out across the globe and the frontline workers here in BC already in the process of being vaccinated, hopefully, we can stop the spread of COVID-19 over the next 12 months.
Despite the province's projected deficit now sitting at $13.6 billion, there are signs of recovery. The recent jump from $12.8 billion projected back in September is attributed to the one-time-tax-free payments to be made through the BC Recovery Benefit now on offer.
Visit https://www2.gov.bc.ca/gov/content/economic-recovery/recovery-benefit for more information.
In Ms Robinson's Fall Update, she goes on to say that "2021 brings hope to British Columbians with a pathway toward recovery". We have already seen some industries bounce back with housing and consumer spending surpassing pre-pandemic levels. As a whole, "B.C.'s labour market has so far performed better than expected." They also forecast the labour market to experience a growth of 4.1% (approximately +99,000 jobs).
Whilst we are currently in the middle of the "second wave", with due care and attention, 2021 looks like it will be a much more positive year. The "new normal" has now been established and we just need to remain vigilant.
As Dr. Bonnie Henry says – "Be Kind, Be Calm, Be Safe!"
Fall 2020 Economic & Fiscal Update – https://www2.gov.bc.ca/assets/gov/british-columbians-our-governments/government-finances/quarterly-reports/fall-2020-economic-fiscal-update.pdf
https://striverecruitment.ca/wp-content/uploads/BC-Rebounding-News-Article.jpg
400
700
Michael Dha
https://striverecruitment.ca/wp-content/uploads/Strive-Logo-Full.png
Michael Dha
2021-01-06 18:16:14
2023-08-10 14:57:21
Learn About The Rebounding BC Job Market